How Much Money Does it Take to Care for Kevin Costner's Children?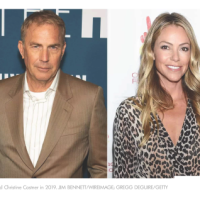 As many people who already read celebrity news may already know, Kevin Costner and his wife, Christine Baumgartner, are going through a nasty and very public divorce.  At the heart of their dispute is the custody of their three minor children, who are 12, 14, and 15 years old.  Ms. Baumgartner accused her husband of "lowballing" the children's need for support after he offered her $68,000.00 per month, or, almost $23,000.00 per child, per month.  As a counter proposal, she tried to argue that she needed an astounding $248,000.00 (or $82,666.00 per child) per month to support the children.  Ultimately, the judge ordered a temporary amount of $129,755.00 of child support per month.
This begs the simple question, "how much is too much?"  It is hard for most people to justify needing $129,755.00 per month to raise three children, let alone justifying the request of $248,000.00.  Fortunately, in Maryland, we have some guidance as to how to determine child support.  If the parents' combined income totals less than $30,000.00 gross per month, the Court is required to utilize the Maryland Child Support Guidelines in order to determine child support.  That table setting forth the Maryland Child Support Guidelines can be found in Maryland Family Law 12-204.  When the combined monthly gross income is in excess of $30,000.00, the Court begins to have some discretion, and can look closer at the children's actual needs.  One of the primary ways a Court may do this is to review each parent's financial statement, required pursuant to Maryland Family Law 9-203.  In fact, that long form financial statement may be one of the most important documents a parent completes during an above guidelines child support matter.  In theory, that financial statement should show the amount of money that each parent spends to care for their children on a monthly basis.
But what happens in Costner type situations where the number are so high that one or both party's income is so extraordinary?  Fortunately, Maryland has dealt with that situation in the past.  As football fans may recall, Antonio Freeman was an All-Pro wide receiver for the Green Bay Packers.  However, what many football fans don't know is that he was also party to one of Maryland's first above-guidelines child support cases.  That Court held that a child is entitled to a standard of living that corresponds to the economic position of the parents.  Ultimately, the Court in Freeman determined that every child is entitled to a level of support commensurate with the parents' economic position.  In order to do so, the Court needs to perform an analysis of the child's expenses, determining what is reasonable for that child as it relates to their parents' standard.
While calculating child support for high-earning families, not to mention the mega-wealthy, brings a whole new set of legal challenges, it may very well be a challenge the Costner children are not complaining about . . .