An Interview with a Weinberg & Schwartz Paralegal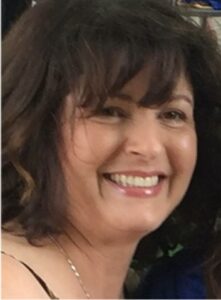 We sat down with Tonya L. Wise, one of the paralegals here at Weinberg & Schwartz.
Tonya, tell us how you came to join the team at Weinberg & Schwartz?
I joined W&S as an intern in order to get my "foot in the door" with an established and reputable law firm, while working toward my bachelor's degree in Legal Studies. I decided to make a big career change after over twenty years as a hairstylist. I volunteered to help the other paralegals anytime I could with any task just to show my ability to learn new tasks and skills.  It wasn't long before I got the promotion to paralegal.
Tell us about a typical day at work?
A typical day at work involves having many balls in the air, which I thrive on! I will be working on several different assignments for various cases, answering the telephones, providing intake for potential new clients, scheduling consultation appointments, monitoring my attorney's calendar, and communicating with clients and the courts. Often all at the same time!
You do a great job every day. Do you have a personal philosophy?  
Thank you. I have a theory to always start with good intentions. I clear my mind from everything outside of work so that I can be focused where I am.  I'm not afraid to ask questions and get clarification. I own my mistakes and think of them as learning experiences. I don't let negative energy affect me, and I try to leave everything at the door when I go home at the end of the day.
When your friends ask you what you do, how do you explain family law?
Well, honestly, the first thing I say to describe my new career is that I have a chair to sit in!  Otherwise, I explain that we are committed to helping people resolve their family situations.
Where do you see yourself in five years?
Five years ago, I could never have imagined where I am now!  I think in 5 years I can see myself mastering many more skills as a paralegal, definitely right here at Weinberg & Schwartz.  I might even have a master's degree or even be in law school. The sky is the limit, but I won't forget who gave me my start.