Why Did I Become a Divorce Lawyer?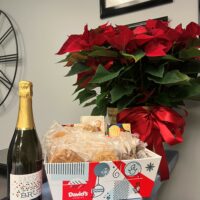 Every lawyer that has practiced family law, divorce law, child custody law, etc., has been asked by a client, friend, family member, or colleague the same question: What made you want to be in this line of work?
The practice of family law can be a difficult space for practitioners. Unlike other types of law that might concentrate on one event – a crime taking place on a night many months ago or a contract dispute between two businesses – the relevant facts in a family law case can evolve and change on a daily basis. Everything a parent does with respect to their child(ren) is relevant to a custody dispute, even if an important event unfolds in the hallway of the courthouse waiting for trial. Everything a spouse does with their money, again through the date of trial, can be relevant to the determination and division of marital assets (and possibly child support and/or alimony). This dynamic makes the practice of family law a near never-ending challenge and can lead to constant questions and concerns from worried clients.
For some attorneys, the answer to why they began practicing family law might be a product of their own family dynamic. For others, they may have wanted to work in field of law that benefitted children. For more practitioners than the public might think, they simply happened into the practice by chance.
For the attorneys at Weinberg & Schwartz, the answer to why our attorneys began practicing family law varies. However, there is a consistent theme as to why all of us stick with what can be a difficult and demanding practice.
After helping people through what can be the most stressful and sometimes scary part of their lives, our clients are often beyond grateful for the time, effort, patience, hard work, and extra hours that our team puts into their case. Sometimes these client relationships turn into lifelong friendships.
Holiday season is often the time of year that our attorneys are most cognizant of the difference they have made in the lives of our adult and child(ren) clients. At this time of year, it is a daily occurrence at Weinberg & Schwartz to receive thank-you cards, gifts, snacks, candy, charitable donations, etc. from our gracious clients who just want to send a symbol of their appreciation.
So at the end of day, while family law can be very challenging both professionally and personally, it is also extremely rewarding. It is an unbeatable feeling to have such a positive impact on so many people. And this time of year is the best reminder of why we do what we do.