Theodore Warner, Attorney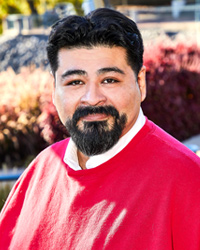 Theodore Warner received his Bachelor's Degree from the University of Richmond, where he was a Bonnor Scholar. He has a Masters in the Science of Education from Simmons College in Boston, Massachusetts. He graduated from The Columbus School of Law at The Catholic University of America with concentrations in Family Law and Civil Litigation.
Before beginning his career as a lawyer with Weinberg & Schwartz, Mr. Warner was a special educator in Massachusetts and Virginia, a mentor and instructor to other teachers. He worked as a director of a field office for the Virginia Education Association, the state affiliate of the National Education Association, where he advocated for teacher and student rights and education reform.
Mr. Warner is a published poet and the son of the artist Jillian Warner and the actor Rick Warner.
Professional Affiliations:
Maryland State Bar Association
Howard County Bar Association
Montgomery County Bar Association
Volunteer:
Monthly participant in the Family Law Assistance Program sponsored by the Circuit Court for Howard County.
St. Vincent de Paul Society at St. Martin of Tours Catholic Church, Gaithersburg