Lisa M. Pryor, Attorney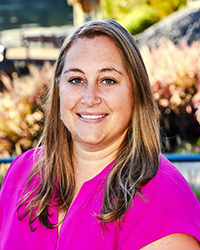 Lisa M. Pryor has been representing family law clients at Weinberg & Schwartz, L.L.C since 2020.
Lisa M. Pryor focuses her practice on domestic matters including prenuptial agreements, separation agreements, divorce, division of assets, custody, visitation, protective orders and child support. In 2010, she graduated magna cum laude from North Carolina State University, where she was actively involved with the Community Service Executive Board. Ms. Pryor went on to earn her Juris Doctor from the University of Maryland School of Law where she served as Student Bar Association president in her final year. After being admitted to practice law in 2013, Ms. Pryor worked for a large firm in Montgomery County representing banks and investors in real estate litigation. Ms. Pryor then shifted her focus to family law and spent several years refining her skills at a premier law firm in Southern Maryland, where she stayed until joining Weinberg & Schwartz in 2020. Ms. Pryor is trained and certified to represent children in contested divorce and custody matters and has done so regularly throughout her time practicing family law.
Ms. Pryor enjoys getting to know her clients, guiding them through their case, and helping them achieve their desired outcome. "Even in the best cases, going through a divorce or custody case is stressful on parents or spouses. It is important to understand my clients and their goals so I can appropriately advise them throughout their case and assuage some of that stress and anxiety. No two families are the same so each case is unique and requires a tailored approach. Through listening and advising, I am able to help my clients understand their options and make decisions that are best for them and their families."