Ethan T. Dellinger, Partner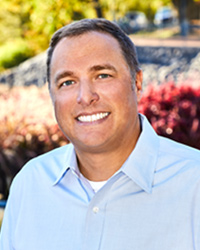 Ethan T. Dellinger is a family law attorney. His work includes domestic and family law. Mr. Dellinger focuses his practice on divorce litigation, alimony, protecting and dividing marital assets, separation settlement agreements, domestic violence proceedings, child custody and child support matters.
Mr. Dellinger is a member of the Maryland State Bar Association, as well as the Howard County Bar Association (HCBA), for which he served as a board member at large from 2014 to 2018. During that time, he served on the Judicial Nominating Committee of the HCBA and is a recipient of the 2013 and 2015 HCBA Service Award and the 2014 Presidents Award. He is formerly a member of The Honorable James Macgill American Inn of Court.
Mr. Dellinger has briefed cases and argued a case in front of the Maryland Court of Special Appeals. He was selected to the 2015, 2016, 2017 and 2020 Maryland Rising Star list. Prior to joining Weinberg & Schwartz, L.L.C., he was an Associate Attorney at Offit Kurman, P.A. from 2015-2018. From 2011 – 2015, Mr. Dellinger was an associate attorney at Silverstein & Ostovitz. Mr. Dellinger was the Law Clerk to the Honorable Judge Patrick Cavanaugh in Baltimore County.
Mr. Dellinger graduated from the University of Pittsburgh School of Law with a Juris Doctor degree, earning Semester Honors in his final semester. He was the recipient of the Dickinson College Scholarship at Dickinson College in Carlisle, Pennsylvania where Mr. Dellinger graduated with a Bachelor of Arts. While at Dickinson, he participated in the Study Abroad program at the University of East Anglia, Norwich, England.